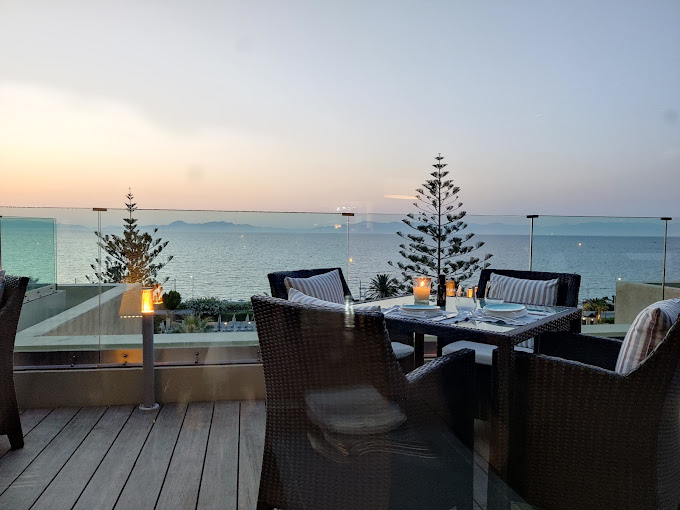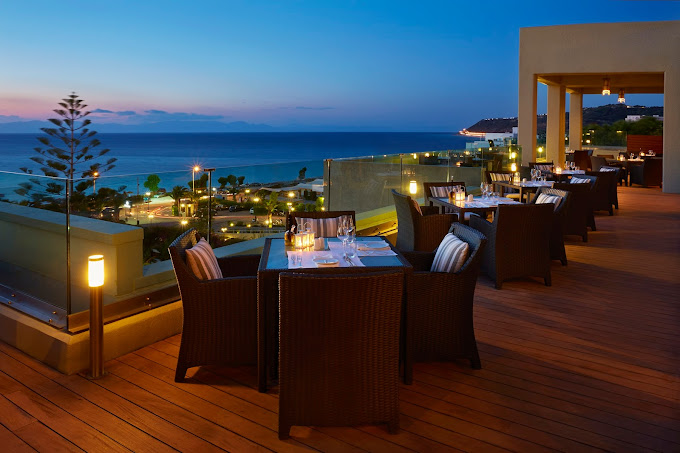 Author Presentation Instructions
All presentations are of lecture (oral) type. Each presentation time slot is 15 minutes including lecture and discussion (Q & A). Each presentation has its own time slot and cannot be changed or shifted. Presenters are expected to make best use of the slot and leave 3 minutes for discussion. Presenters should contact the Session Chair and upload their presentation files prior to the session start. Presentation rooms are equipped with a computer, a data projector and a lectern.
Open Preview
All DSP 2023 accepted papers are now available
online
Welcome Reception
The Conference Welcome Reception will take place on Sunday the 11th of June 2023 at 8pm in Deck on the 6th floor of Sheraton Rhodes Resort (the Conference venue). (Welcome Reception tickets are included in the registration fee).
Conference Banquet
The Conference Banquet will take place on Monday the 12th of June 2023 at 8pm in L' Onda of Sheraton Rhodes Resort (the Conference venue).
(Banquet tickets are NOT included in the registration fee and can be
purchased online
)
The 24th International Conference on Digital Signal Processing (DSP 2023), technically co-sponsored by IEEE Signal Processing Society and EURASIP, will be held in June 11-13, 2023 on the island of Rhodes, Greece. It is the longest in existence Conference in the area of DSP and belongs to a series of events that commenced from London in 1967 and continued to Florence, Nicosia, Limassol, Santorini, Cardiff, Corfu, Hong-Kong, Singapore, Beijing, and Shanghai. It returns back to Greece after ten years; DSP 2013 took place on Santorini island. It will bring together leading experts from academia and industry to share the most recent and exciting advances in the general area of digital signal processing and analysis.
DSP 2023 addresses the theory and application of filtering, coding, transmitting, estimating, detecting, analysing, recognising, synthesising, recording, and reproducing signals by means of digital devices or techniques. The term "signal" includes audio, video, speech, image, communication, geophysical, sonar, radar, medical, musical, and any other type of signal. This includes primarily those areas listed under all EDICS categories of the IEEE Transactions on Signal Processing and IEEE Transactions on Image Processing.
The program will include presentations of novel research theories / applications / results in lecture, poster and plenary sessions. Special Sessions organised by internationally recognised experts in the area constitute the basis of DSP conferences.
Topics of interest include, but are not limited to:
Biomedical Signal Processing
Digital and Multirate Signal Processing
Sensor Array and Multichannel Processing
Signal Processing for Communications
Signal Processing for Audio/Image/Video
Other Areas and Applications
The language of the Conference is English. Prospective authors are invited to submit full-length papers (up to 4 pages for technical content including figures, tables, references and one optional 5th page containing references only). IEEE templates for the paper format, and "no show" policy do apply. Authors should indicate one or more of the above listed categories that best describe the topic of the paper, as well as their preference (if any) regarding lecture or poster presentation. Lecture and poster sessions are treated equally in terms of the review process. Submitted papers will be peer-reviewed by at least two experts in the field. Accepted papers will be submitted for inclusion into IEEE Xplore subject to meeting IEEE Xplore's scope and quality requirements. In addition to the technical program, a social program will be offered to the participants and their companions. It will provide an opportunity to meet colleagues and friends against a backdrop of outstanding natural beauty and rich cultural heritage in one of the best-known international tourist destinations, the Island of Sun, Rhodes.